From a very early age, Beth always loved playing "Makeup Artist."  She would rummage through her mom's makeup drawer and put every product on her face-regardless of how bright the colors were.  She loved makeup so much that from the ages 10-16, she would pack her bright blue caboodle full of products, and do everyone's makeup at summer camp!  In high school and college, she took "appointments" for her friends for prom, homecoming dances, date parties, and more.  This childhood hobby was quickly growing into a professional career.
Beth's first professional makeup job was in 2005 at Olympus Fashion Week in New York's Bryant Park.  There, Beth worked with Elite Models for fashion designer Miguel Pena.  Amazingly, a picture of her work landed in one of the most prestigious fashion publications known to man, Women's Wear Daily.  Since that day, Beth knew that this was absolutely her calling!  She decided to best understand beauty, she must first learn everything she could about the skin. She enrolled in Atlanta's most renowned skincare school, The Atlanta Institute of Esthetics, and graduated from her class with top honors. There she learned European Facials, Lash & Brow Tinting, Chemical Peels, Body Exfoliation, Facial waxing, Bridal Makeup Application, and much more.
Immediately following graduation in 2006, Beth decided to take it one step further, and attended the Makeup Designory (MUD) in New York City. There she was able to focus specifically on beauty makeup artistry.  She learned how to do makeup for Film/Television/HDTV/Print, Black & White/Color Photography, Music Videos, Highlight & Contouring, Bridal, Natural/Glamour/Fashion/Avant Garde, Corrective & Camouflage Theory, Highlight & Contouring Technique, Male Corrective, Mature Makeup and Airbrushing.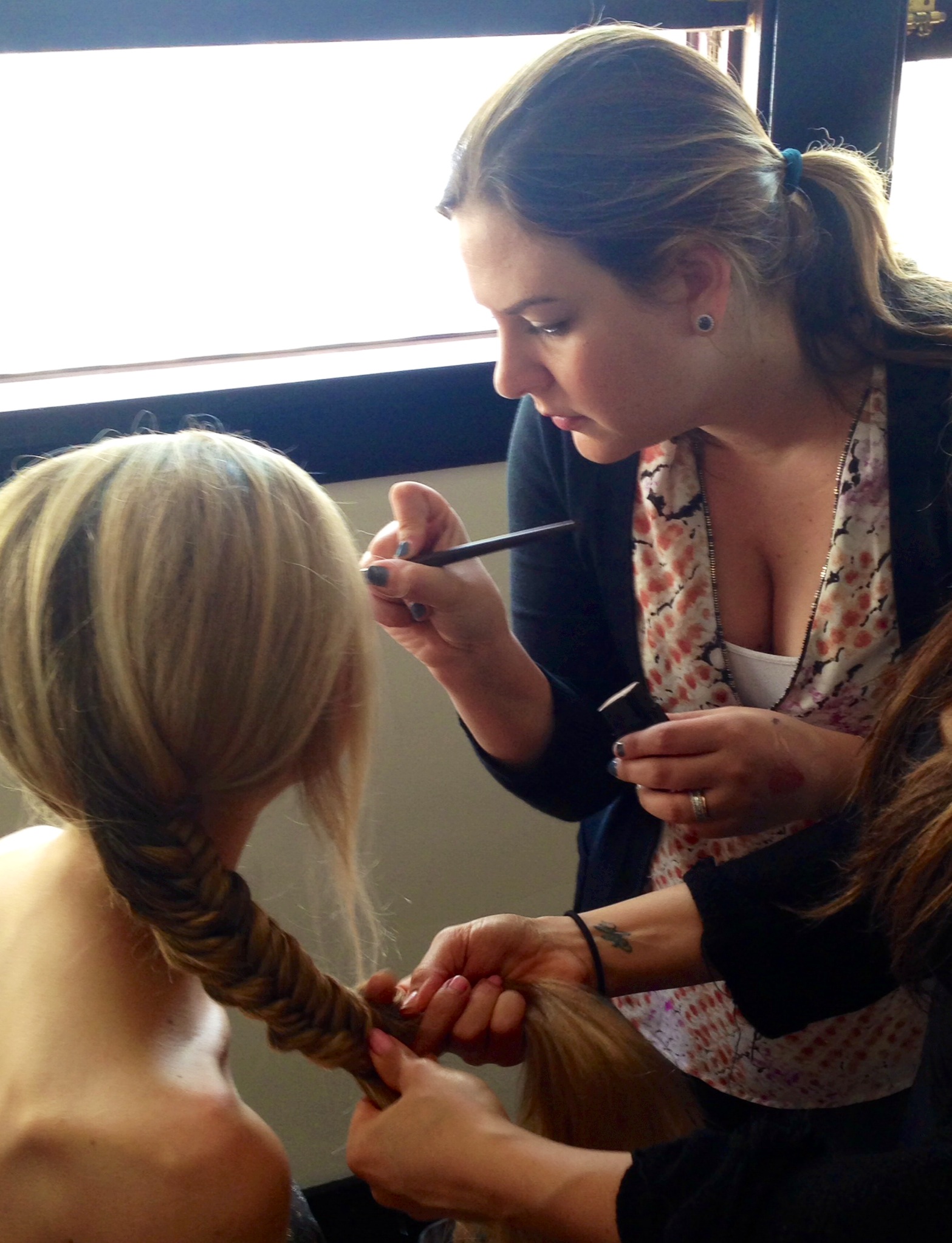 Upon graduating from MUD, Beth worked with some of Atlanta's top publications including Jezebel Magazine, 6 Degrees Magazine and Atlanta Sports and Fitness.  She moved to Los Angeles in 2008, where she was instantly hired as the Resident Artist for "By Terry Cosmetics," created by Yves Saint Laurent's creative director, Terry DeGunzberg. Beth held this prestigious position for 5 years at Barney's New York, and was surrounded by some of the industry's top artists.  When Beth eventually met Terry herself, she was naturally nervous to come face to face with her long time icon. Terry was lovely, and actually took the time to train Beth on how to do a "proper french smokey eye."  She complimented Beth's elegant esthetic, raw talent, and ability to do "perfect brows."  Beth was delighted by Terry's words, and felt a sense of confidence she had never known before. To this day, Beth still cherishes her days at By Terry, and keeps her memories of working there close to her heart.
Beth continues to work as a freelance makeup artist throughout Los Angeles.  She can be often seen shopping at her favorite beauty supply on Larchmont Boulevard, or walking through the streets of Beverly Hills with her husband Barry and their piebald daschaund Rocky.